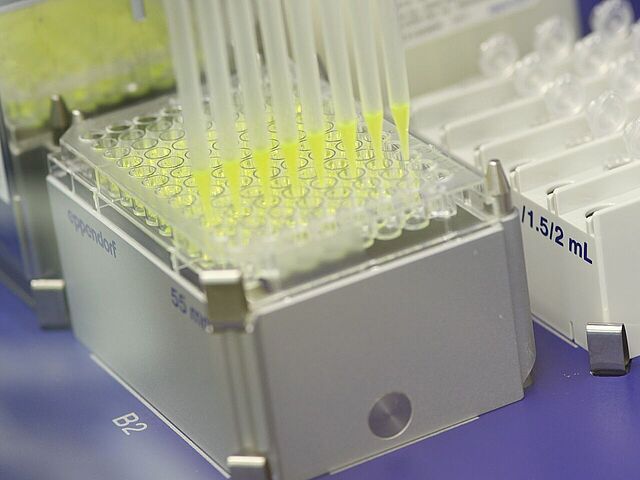 Hohenstein tests the efficacy and safety of your product. Many of our tests are a prerequisite for the conformity of a medical device ("approval") in the European market.
We also provide support with our tests outside of common standards.
With our tests, we accompany your preparation of the technical documentation and the clinical evaluation.
Different requirements may be necessary for other countries outside the EEA.
Is my product a medical device?
A medical device is an instrument, apparatus, appliance, implant, tool, material, software, or other article intended by the manufacturer for use in humans, alone or in combination, for one or more of the following specific medical purposes:
Diagnosis, prevention, monitoring, prediction, prognosis, treatment, or alleviation of disease, e.g., textiles that have a health-promoting purpose and are declared to have such a purpose.
My product is compliant under the old MDD (Medical Device Directive), what has changed with the new MDR (Medical Device Regulation)?
The MDR has changed the scope of the medical device legislation and now extends its application to all economic operators in the supply chain (manufacturers, authorized representatives, importers and distributors).
In addition, the MDR emphasises a lifecycle-based safety approach , to be supported by clinical data and new requirements such as transparency and traceability.
To fulfill the above tasks, the manufacturer must, for example, establish a quality management system and a risk management system in accordance with the article and conduct a clinical evaluation.
Duties of the distributor
Tasks of the manufacturer using the example of a class I textile medical device:
Classification as a medical device
Classification as Class I product
Process before marketing:
- Compliance with general safety and performance requirements
- Conducting the clinical evaluation
- Creating the technical documentation
- (Involvement of the Notified Body, only for Class I sterile devices, devices with measuring function, reusable surgical instruments)
- Operating instructions and labelling of the product
Verification of compliance for manufacturers
Affixing the CE mark
Registration of the medical device and the manufacturer in Eudamed
Evaluation of the experience from post-market surveillance:
- Review of the collected data from the PMS
- Vigilance
- Non-compliant products
The Hohenstein Academy offers further training courses with regard to the Medical Devices Regulation. More information is available at www.hohenstein-academy.com.