We develop the perfect fit with you.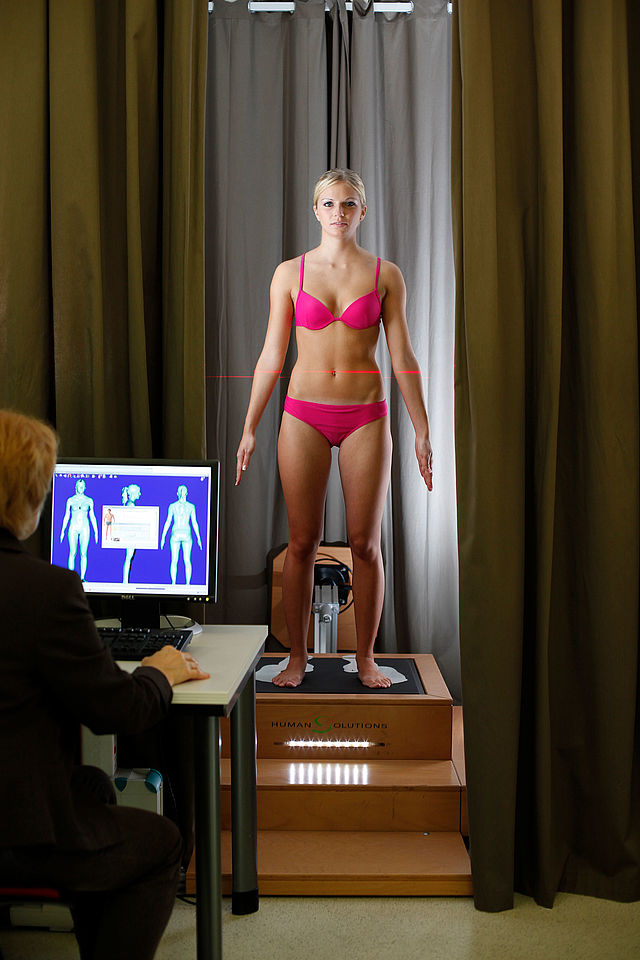 Lay the foundation for an optimal pattern for your future collections. Our experts with many years of industry experience in pattern design support you comprehensively and competently.
We offer assistance with the correct implementation of the desired pattern according to your design ideas. Upon request, we will create your basic and model pattern including grading. We design the models according to your silhouette requirements based on your body measurement table or on the basis of the measurements from the German series measurement "SizeGERMANY".
If required, our experts will also correct your existing base or model pattern for a good fit. In this context, we can also optimise your size sets and finished measurement tables at the same time. In this way, regardless of your individual producers, you will be able to ensure a consistent fit for all your products across all collections.
Reliable body data
Data from series measurements using 3D body scanners or existing customer data developed individually with Hohenstein serve as the basis for our pattern technology service. These include, for example, the body data of more than 13,000 men, women and children from the latest German series measurement SizeGERMANY, but also up-to-date data for special target groups such as men's and women's large sizes or senior citizens over 60 years old.
It also depends on the right pressure: Compression textiles.
The market for compression textiles is growing - not only in the area of medicine. Also healthy people like athletes rely on compression textiles to improve their performance and recovery. In the area of fashion, shapewear contributes to a slim body silhouette. With our measuring device HOSYcan, we are able to determine the compressing effect of textiles and clothing and to define the testing plan according to your desired specifications. So that shapewear fits perfectly as well.