Score on the market with organic cotton that has demonstrably not been genetically modified.
The trend towards textiles made of organic cotton is growing rapidly. However, the often higher market prices are only justified if independent proof for the organic production of the raw material has actually been provided. Time and again, genetically modified cotton is incorrectly labelled with eco-labels. The reason: corresponding certifications often do without laboratory tests or only take random samples of the seeds.
For the testing of your textiles on genetically modified organisms (GMO), we have established molecular biological detection systems especially for cotton products. We cover all aspects of the supply chain, from raw cotton through yarns and fabrics to ready-made end products. With this, you, as a manufacturer, brand, certification or consumer protection organization, benefit from clear yes / no statements about GMO-free cotton or textiles.
GMO Testing: One goal – three methods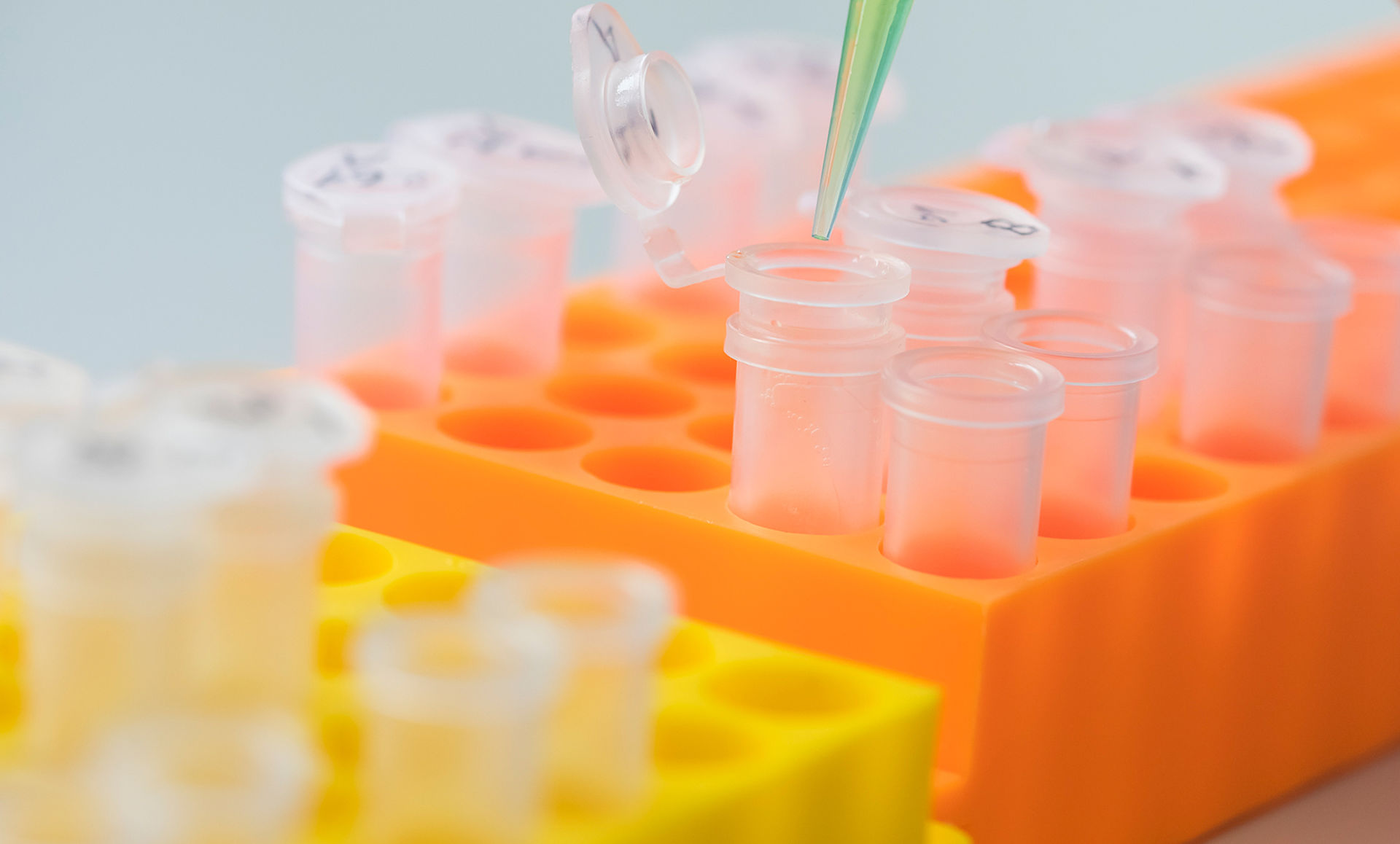 GMO testing with the Hohenstein method
GMO testing as per the IWA protocol
In accordance with STANDARD 100 by OEKO-TEX®
GMO testing in accordance with STANDARD 100 by OEKO-TE
Two steps to 100% certainty.
Our GMO tests run as following:
The sample is crushed and cotton fibres are mechanically and enzymatically extracted. The genetic material (DNA) is separated from the fibres and purified through a multi-stage process.
If a specific target sequence (marker gene) is found in the DNA, that indicates a genetic modification. Thus, molecular biological evidence is obtained. Control reactions serve to verify unaltered cotton DNA and to also exclude false-negative results.
Generally, the DNA is protected in the nucleus of the cotton fibre. In some cases the DNA analysis does not work for end products. For example, if the
cotton is so heavily processed during handling that there is no more DNA available. In this case, you can retrace the steps of the process and instead
test the raw materials.
Product optimisation on the basis of our results
Product identification
Promotional effect
Protection against product piracy
Quality control