Product and quality assurance in industrial laundries.
Since 1953, Hohenstein has been responsible for quality assurance for more than 400 member companies of the German Certification Association for Professional Textile Services (Gütegemeinschaft sachgemäße Wäschepflege e.V.). Once each year, our independent laundry experts conduct unannounced audits to test whether the Certification Association laundries comply with all requirements for technical and hygienic processes and are thus entitled to hold the RAL Quality Certification Mark 992 for Professional Textile Services. Continuous self-tests by the laundry companies are also a mandatory component for awarding the RAL quality certification marks.
There are currently four RAL quality certification marks for laundries who process
object and household linen (RAL-GZ 992/1),
hospital linen (RAL-GZ 992/2),
linen from food processing companies (RAL-GZ 992/3), or
linen from care home residents (RAL-GZ 992/4).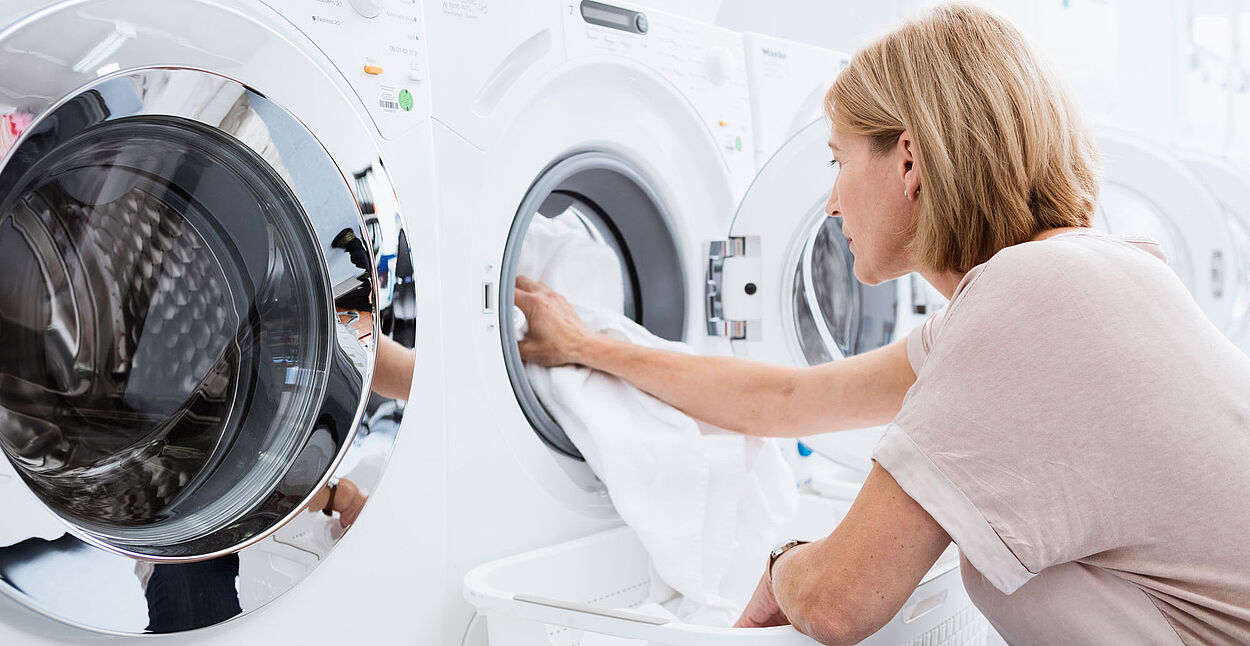 Beyond quality assurance, we offer you as a laundry company a broad spectrum of basic and advanced training courses with which you can expand your expertise in all relevant areas of the company. Our seminars provide knowledge in the following topic areas:
laundry technology
textiles from care homes
hygiene protection
process optimisation
company management
More and more companies are discovering the benefits of rented workwear. The requirements of these textiles with regard to mechanical characteristics, colour fastness, specific fit, wear comfort and reprocessing capability are correspondingly high. In our Hohenstein Quality Standard 701 to 709 we have thus defined all relevant aspects of suitability for leasing so that you as a service provider can document the quality of your textiles to your customers. And if you want to purchase rental textiles, our Hohenstein Quality Label "Suitability for leasing" offers you a neutral decision-making tool - with regard to retention of the protective function and a long service life.
A selection of our services for laundry companies.
Product and quality assurance in industrial laundries
Help in the industrial reprocessing of textiles
Support and advice on hygiene management
Company analysis, company advice and benchmarking
Testing and certification of new technologies
Environmental analysis, e.g. waste water analysis
Suitability test and certification for textiles suitable for leasing
Advice on the selection, maintenance and textile supply in hospitals or emergency services