Ensuring your products do much more than setting new trends in fashion.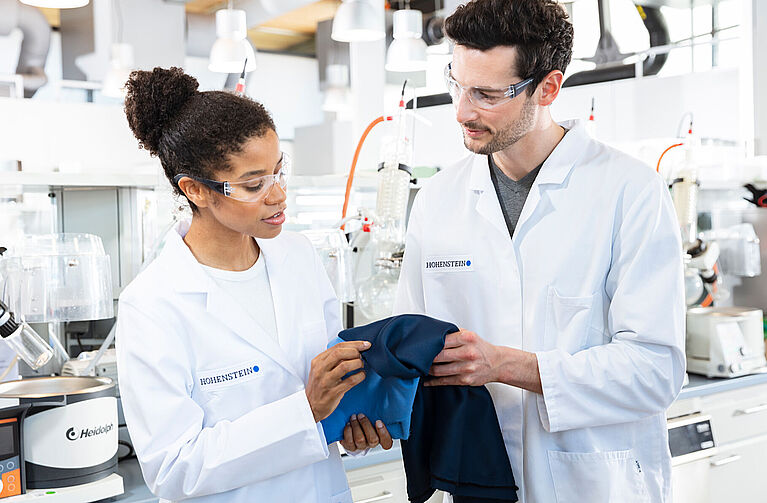 Nowadays, customers look for more than high-quality products alone. It is just as important to them that the items they purchase are safe from harmful substances and produced in an ethical and environmentally friendly way. The consumer has no way of checking either of these requirements while making their purchase – however, with our OEKO-TEX® product labels, we can make these features visible and provide a greater level of safety and transparency.
OEKO-TEX® STANDARD 100 and LEATHER STANDARD
OEKO-TEX® STANDARD 100 and LEATHER STANDARD are globally standardized, independent testing and certification systems for raw, intermediate and finished textile products and leather products from every stage of production and their accessory materials.
Testing for harmful substances in accordance with STANDARD 100 and the LEATHER STANDARD incorporates important legal regulations, numerous chemicals that pose a risk to health, including some that are not yet legally regulated, and a wide variety of health care parameters. We award the labels if all the component parts meets the applicable OEKO-TEX® requirements
You can find the current test criteria and limit values here
OEKO-TEX® MADE IN GREEN is a traceable product label that is issued only for textiles that have been:
Produced from materials that have been tested for harmful substances
Produced in environmentally friendly facilities
Produced in safe and socially acceptable workplaces
MADE IN GREEN is awarded for all types of textile end products. Consumers can trace products with this label easily at www.madeingreen.com by entering the product ID provided or scanning the QR code on the label. The results include information about the countries and production facilities involved in manufacturing the awarded products.
You can find the current MADE IN GREEN criteria here
OEKO-TEX® ORGANIC COTTON is a globally uniform, independent testing and certification system for textile raw, intermediate and end products of all processing stages, as well as accessory materials. The label can be issued for products made from at least 70% organic cotton.
Certification involves tests for harmful substances, traces the supply chain to the field and tests for genetic modifications.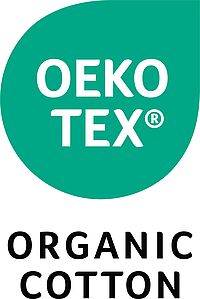 You can find the current ORGANIC COTTON criteria here