Testing detergent and cleaning products as well as appliances in the home.
Efficient and gentle care is a key factor for ensuring that textiles keep their appearance and functionality for a long time and thus have a long service life. During comparative tests, we investigate the most diverse of factors affecting the performance of detergent and cleaning products.
In the field of domestic linen care, the focus here is on detergents and washing agents. We offer practical methods focussing on testing performance with naturally soiled domestic linen.
We test detergents and washing agents in accordance with European testing programmes (EU Ecolabel, A.I.S.E. test protocol) with which we assess, amongst other things, the stain removal performance and different aspects of secondary detergency (e.g. material protection and pill formation).
Furthermore, we also assess other aspects for optimum textile care in the home, for example, washing and drying programmes, appliances (washing machines, dryers), modifications to appliances and care additives in detergents and fabric conditioners.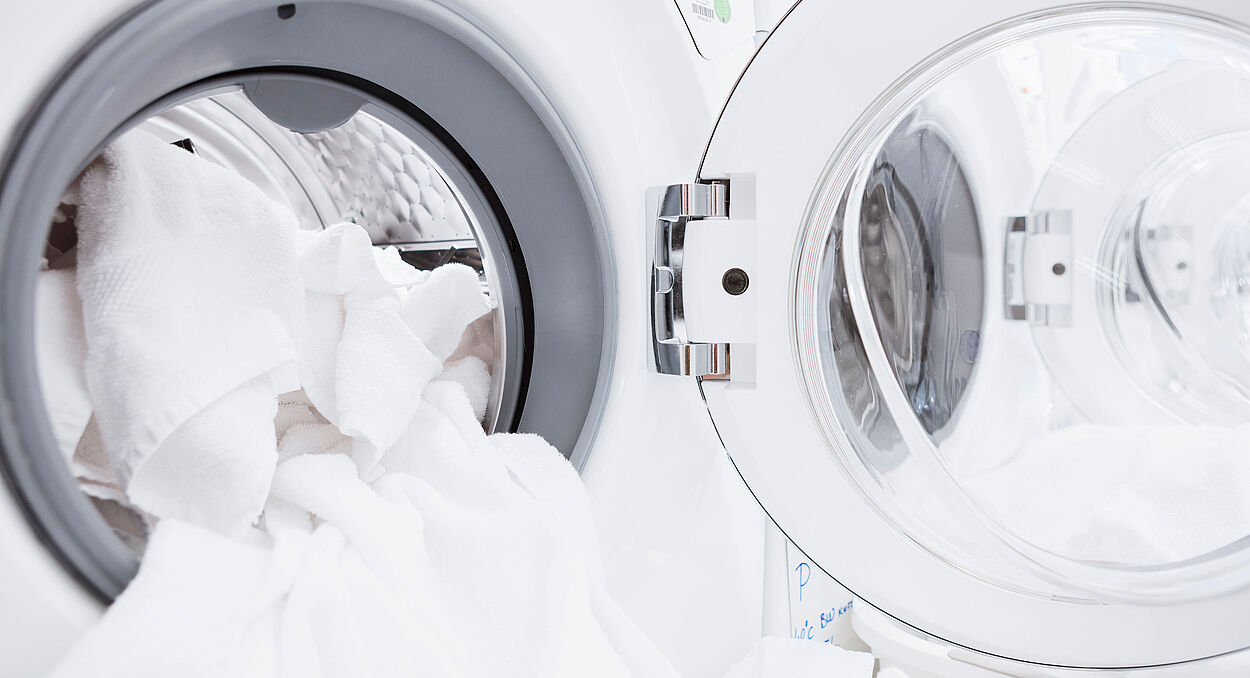 Tests are conducted as comparative product tests against at least one reference product - preferably under practice-relevant conditions. In doing this, we investigate, amongst other things,
stain removal of natural stains
dirt removal from dirty test fabrics
cleaning effect and/or dirt dispersing capability
loss of firmness and/or chemical damage
inorganic and/or organic fabric encrustation
retention of colour tone and/or surface protection
prevention of colour transfer in Linitest device or in the washing machine
legibility and clarity of packing information
These tests are particularly suitable for
heavy-duty, colour and mild wash detergents (powder, tablets or liquid products)
descaling products (powder, tablets or liquid products)
booster products (e.g. stain removal salts, pretreatment products)
colour or dirt catcher sheets
Neutral and objective performance comparison
Consumer-relevant investigations
Confirmation of special claims
Support in the selection of offers
Quality control
Tests are conducted as comparative product tests against at least one reference products. In doing this, we investigate, amongst other things,
softness, through an absolute and relative assessment
drying capability/absorption capacity
retention of colour tone and surface protection
legibility and clarity of packing information
These tests are particularly suitable for
fabric conditioners
conditioners
dryer sheets
Neutral and objective performance comparison
Confirmation of special claims
Support in the selection of offers
Quality control