Free of charge but so valuable for your supply chain.
One of the central requirements of NGOs is the creation of transparent supply chains, as well as trusted communication to all stakeholder groups about participating suppliers working in a sustainable fashion.
In this context, solutions such as the OEKO-TEX® MADE IN GREEN label represent ideal support for this communication to the consumer.
However, many corporations would like to assess their own supply chains from a sustainability point of view, and provide targeted control for the companies involved.
MyOEKO-TEX® is the free-of-charge OEKO-TEX® customer portal for central management, evaluation and control of your supply chains with regard to environmental and social conditions in your production facilities, and with regard to the safety of your products and the chemicals used.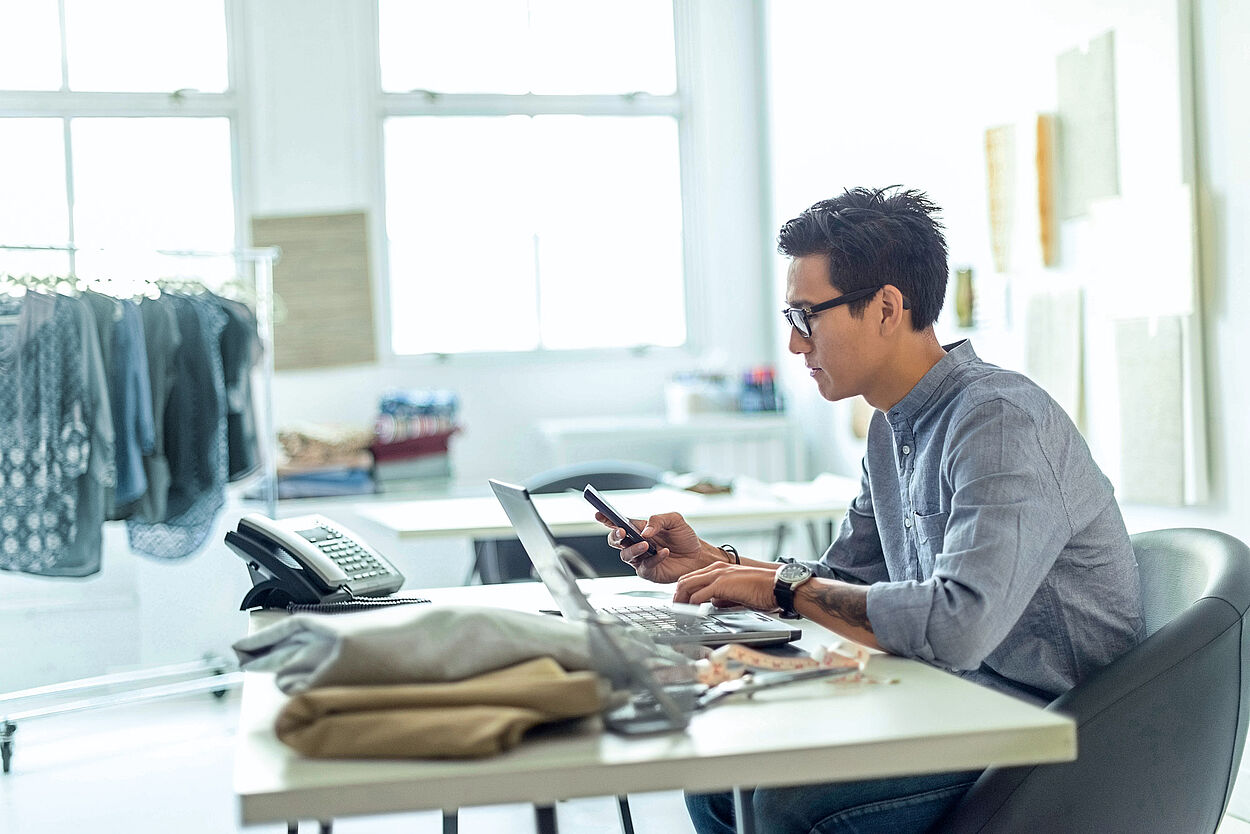 What functions does MyOEKO-TEX® provide for the management of your supply chains?
In this area of the customer portal, you can:
View and evaluate your direct and indirect suppliers
Add new suppliers and communicate directly with your existing suppliers via the customer portal
Use a range of filters for the visual display of your suppliers and supplier relationships, to get a precise overview of your entire value creation chain
Manage an overview of your existing OEKO-TEX® certificates to receive automatic notifications before the validity expires, for example
This area of the customer portal provides you with a large amount of statistical data, which you can use to evaluate your supply chain with regard to sustainable factors:
You evaluate supplier operations with specific KPIs (Key Performance Indicators) and in accordance with individual sustainability modules from the OEKO-TEX® STeP certification.
You compare suppliers with one another, and against various benchmarks (region/country, production stage, overall performance or performance in individual modules from the STeP certification).
You define sustainability objectives for your supply chain, which you can monitor and evaluate.
You set a weighting for the aspects of your sustainability strategy that are particularly important (e.g. individual modules from the STeP certification, specific production steps or direct/indirect suppliers).
The evaluation of the sustainability performance of your supply chain allows you to recognise and exclude risks at an early stage.