Our fitting tests for your success.
With "Made by Hohenstein" fitting tests, you save time and money over the whole product development process. The prototypes you provide in the form of size sets are assessed neutrally by our clothing engineers and technicians with the help of subjects from the desired target group. The goal is to achieve brand conformity and size harmony across all your product groups. Within a few working days, you will receive a report with suggestions for improvement regarding the fit and the associated finished measurement table.
In this way, you can implement the concrete indications for improvement even before the start of production and, based on the data obtained, you can effectively tailor the fit of your entire range to your target group. Once your customers have found the right ready made clothing size, they will be able to choose their clothes virtually "blindly" in the future. The number of returns due to fit issues is reduced. This also has an effect in the long run, as specific fit, size conformity and harmony guarantee greater customer loyalty to your brand.
Your benefits at a glance
Neutral fitting test by experts
Fitting test with subjects of your target group, even in large sizes
Support in the creation of clothing in large size ranges
Support in the development of the size conformity and harmony of your brand
Reduction of number of returns and costs
Increase of customer loyalty and satisfaction
Optimised finished measurement tables by Hohenstein enable a more precise calculation basis for awarding of contracts and cost savings
Quality development and assurance over the entire production chain
Different target groups. Consistent satisfaction.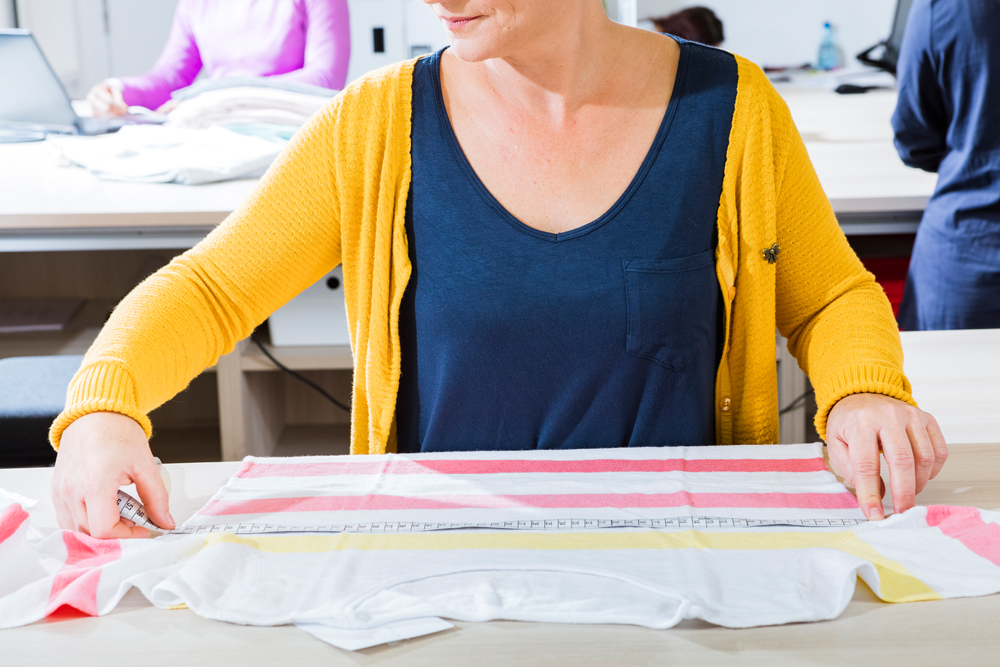 Trying to find suitable subjects for your samples in your target group and size? Access our subject pool of over 1200 children, women and men. Whether it is small children, teenagers, adults or the elderly: Regardless of which target group you address - we help you to find the suitable subjects. The evaluation of the subjects and the years of experience of our clothing engineers are incorporated in the fit result.
We offer our "tele-fitting" as a special service. Using our web-based customer portal, your designers, purchasers and pattern technicians can take part in the test fittings live and receive direct advice and suggestions from our experts.
Based on these fittings and the collected data, we create the report and optimise the finished measurement tables, according to your target group. This data serves as the optimal basis for quality development and assurance.
All services at a glance.
Fitting test on new garments; on request also after care treatment
Processing testing
Comparative testing regarding fit and processing
Verification of the items on the basis of the supplied finished measurement table
Verification of conformity with DIN EN 14 682 (02.08)
Optimisation of finished measurements table
Testing of technical supply conditions
Shapewear testing using a 3D body scanner