Compression textiles for the most varied of requirements.
Compression textiles, whether for medical purposes or for sport and leisure, are characterised by a defined pressure profile on particular parts of the body. This can gradually decrease or increase or remain constant along the length of a particular body part. The pressure profile is defined by the manufacturer depending on the required effect.
Perfect performance in compression - with our HOSYcan
Medical products with compression effect.
Textiles used in healthcare or for the treatment of illnesses must comply with extremely high requirements. In addition to other aspects, neutral proof of effectiveness, in other words, the right compression behaviour, is crucial. Not least so that the products can be officially approved as medical products or included in the product catalogues of the statutory health insurance funds.

As an authorised test centre for the Medical Compression Hosiery e.V. German Certification Association, our tests provide you with professional and neutral proof of the effectiveness of your medical compression articles, e.g. for the treatment of venous and lymphatic illnesses (varicose veins, chronic vein insufficiency, ulcus cruris). We conduct our tests in accordance with the specifications of DIN 58133 and RAL-GZ 387/1 (Medical Compression Hosiery) and RAL-GZ 387/2 (Medical Compression Arm Sleeves).
Compression articles for sport and leisure.
Textiles with a compression effect are not just used in the field of medicine. Demand is also growing rapidly in the sport and leisure segment. This includes sport, travel, support and thrombosis-prevention stockings as well as wellness and shape wear articles and bandages.

The market for non-medical compression textiles is growing and thus creates new target groups as well as strong competitors. Use our proven expertise resulting from many years of conducting tests on medical compression products and put pressure on your competitors through the independent verification of the effectiveness of your products.
With our measurement methods, you ensure constant quality assurance of your products and can optimise the functionality of your compression articles. Use this essential unique selling point and give consumers and also retailers a powerful purchasing argument and more security.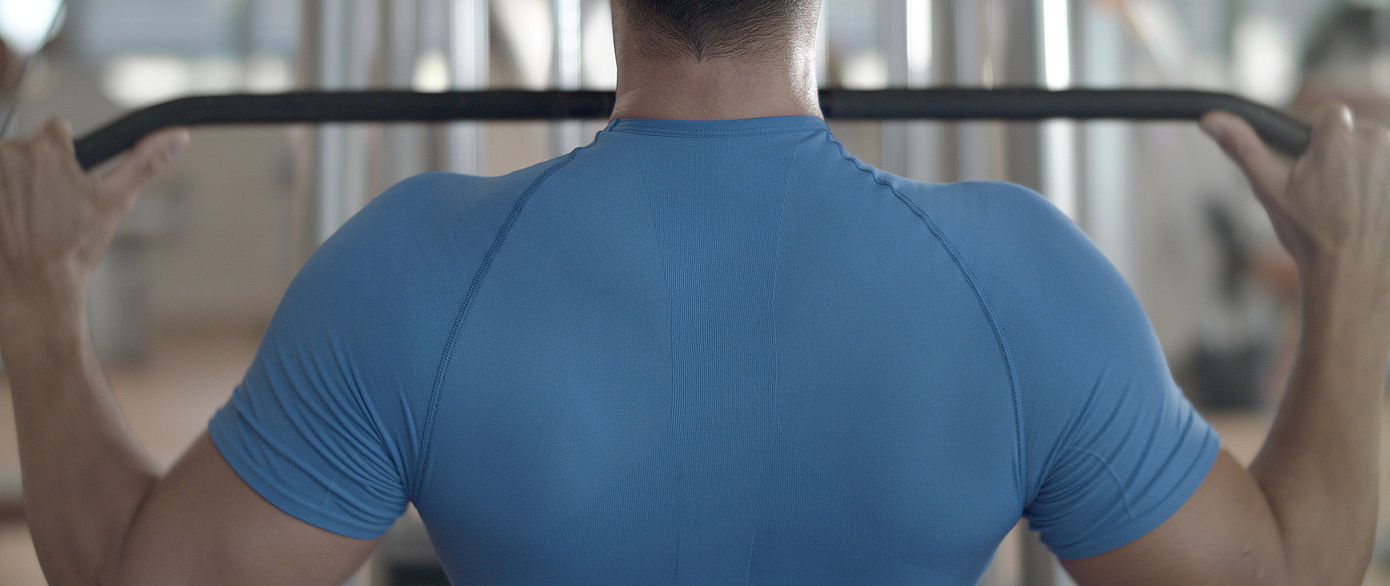 Stand out against the competition.
With our Hohenstein Quality Label "Compression", you show potential buyers the quality of your compression textiles - with a label that the consumers can fully rely on. This is because it is issued based on internationally recognised test methods for products of outstanding quality.