We examine and evaluate your products for compliance with norms, standards and legal requirements.
Textiles have to meet many requirements before they are introduced into the market. However, your customers also need to be sure that your product meets the desired regulations - and perhaps even impresses beyond that.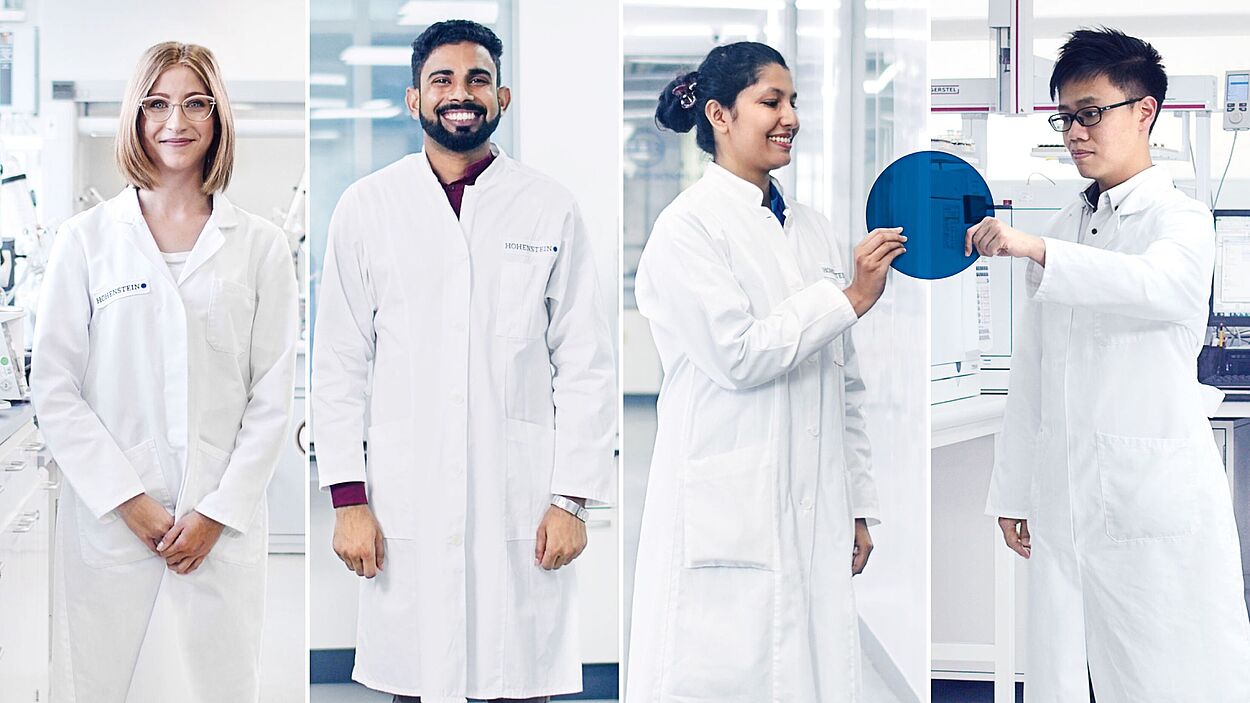 Therefore, beyond our accredited laboratory testing to determine compliance with laws, guidelines, international standards and your in-house quality guidelines, we also offer you numerous other self-developed quality standards that give your customers even more security.
Among these are, for example, our Hohenstein Quality Label 701ff for the suitability of textiles for leasing, our Hohenstein Whiteness Scale, the evaluation of fit as per Hohenstein finished measurement tables or the evaluation of washing and rinsing agents in the context of comparative product tests, just to name a few.
We certify products and processes in terms of their different quality features and functions. With a certificate from Hohenstein or our Hohenstein Quality Label, you can draw on our expertise spanning more than seven decades in order to offer your customers credible and reliable proof of quality.