Particle filtering half masks (so-called filtering face pieces or FFP masks) for protection against liquid and solid aerosols from the ambient air make an important contribution within the framework of safety and health at work. FFP masks are category III personal protective equipment and as such must meet strict requirements regarding their protective effect.
Tes­ting and cer­ti­fi­ca­tion of FFP respiratory masks
As an accredited laboratory and notified body (No. 0555), we test and certify FFP respiratory masks in accordance with the requirements of DIN EN 149 and issue EU type certificates for CE marking of your products in accordance with Regulation (EU) 2016/425.
Simple and secure marketing of your FFP masks through compliance with all necessary specifications - we offer you competent service from a single source
Independent functional verification of your products
Compliance with all legal requirements for placing on the European market allows you to CE mark your PPE
Reliable safety for the consumer / user of your protective masks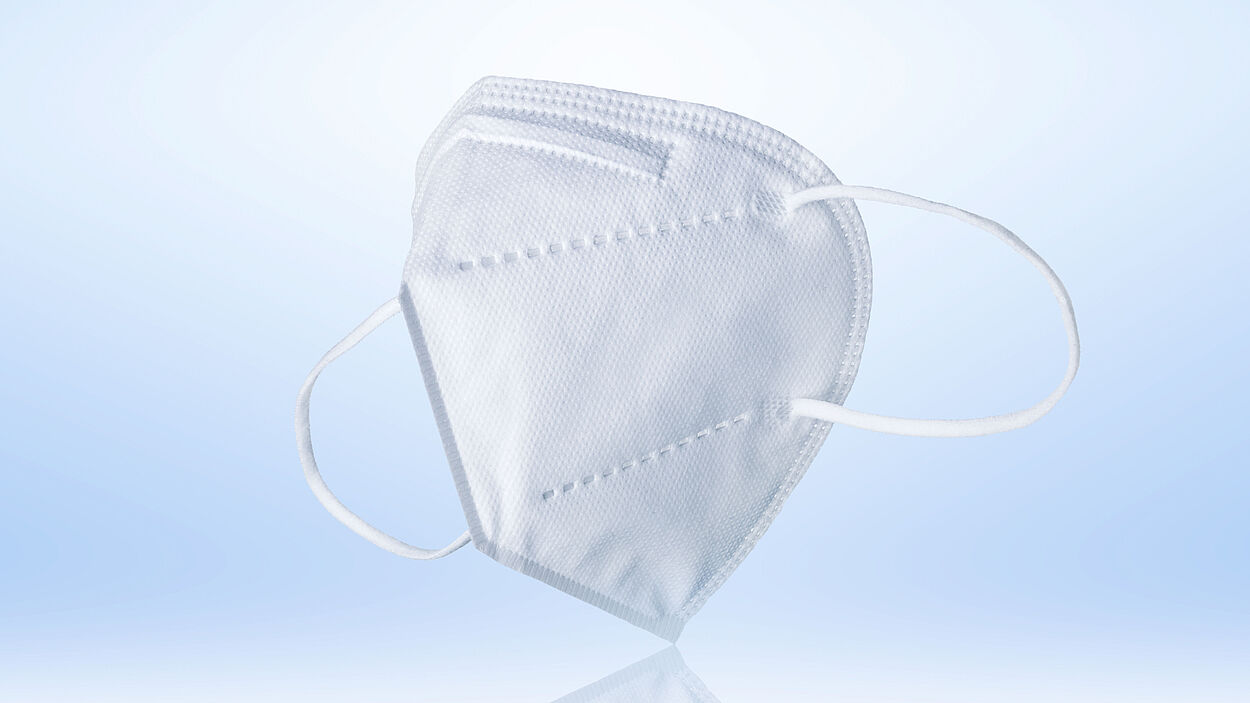 In order to provide reliable proof of the protective effect of FFP masks, we carry out the following test steps, among others:
Check of the correct labelling and the comprehensibility of the enclosed instructions for use of the masks
The packaging must adequately protect the masks from damage and contamination.
Check of the condition of components
Laboratory tests (incl. practical performance)
Verification of:
Breathing resistance
Permeability of the filter medium
Inward leakage
Carbon dioxide content of the inhaled air
Flammability of mask material
Exhalation valve attachment strength
Practical performance:
We test the practical performance of FFP masks by testing them as realistically as possible with test persons, simulating typical work situations.
We assess:
Skin compatibility
Field of vision
Safety of connections
Headgear comfort
FFP masks marked "D" have passed an additional exposure test with dolomite dust. They therefore offer particularly good quality with higher dust absorption and have a low breathing resistance.

Testing your FFP masks for dolomite dust is expected to be available from December 2023.

We are also happy to carry out the testing of FFP masks for harmful substances for you.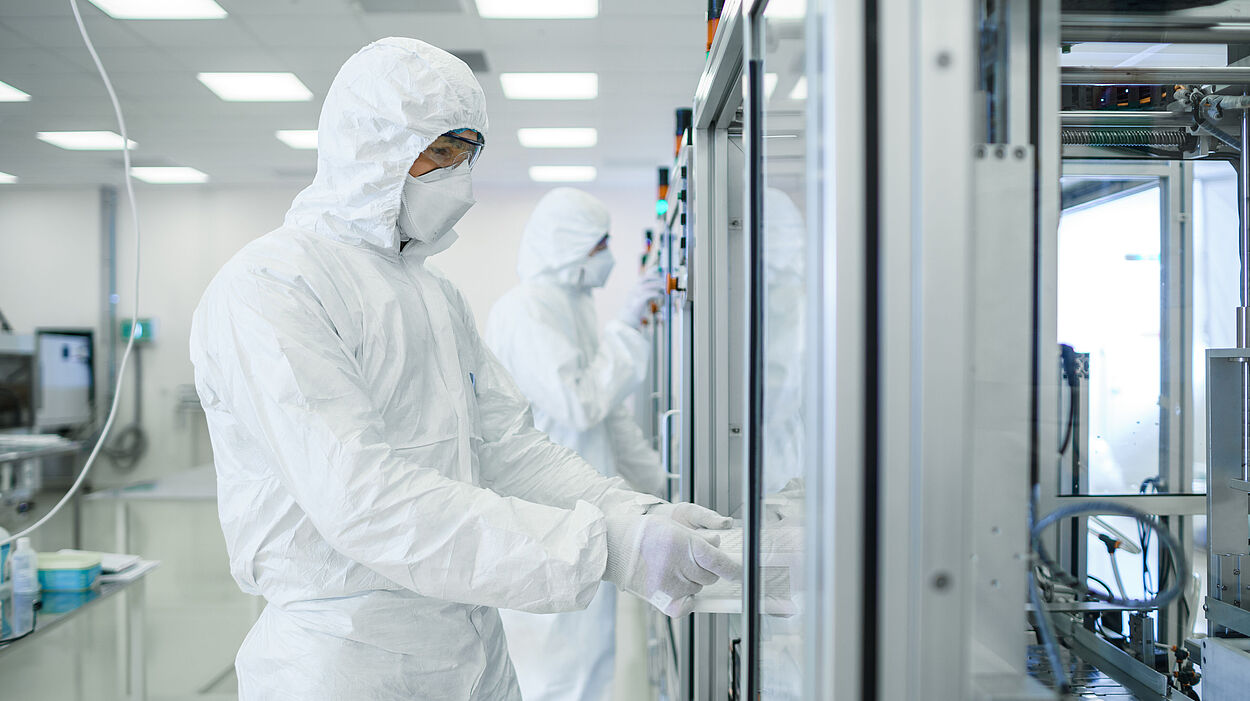 We test and certify FFP masks of all categories for you
Depending on the filter performance, the breathing resistance and the inward leakage, FFP masks are divided into three protection levels. Here, using the filter performance as an example:
FFP1 masks
filter 80 percent and more of all aerosols from the room air when used as intended and can be used, for example, for work in environments with non-toxic dusts.
FFP2 masks
have a separation rate of at least 94 percent of aerosols from the ambient air and are suitable, for example, for working with toxic dusts.
FFP3 masks
capture 99 percent or more of aerosols from the environment and are therefore used for work in environments that are harmful to health, up to and including infection protection for employees in healthcare facilities.