BÖNNIGHEIM (ivs) In October 2019, the testing services provider and research partner Hohenstein released quality labels for tested workwear and uniforms to emphasise product safety, quality and the durability of workwear.
The Quality labels combine all the demands made on modern workwear. Their clear product information provides certainty from the supply chain onwards. They include quality parameters such as testing for harmful substances with OEKO-TEX® STANDARD 100 and other technology testing. Both labels can be tailored to validate claims for individual workwear and uniform requirements including tested fit, breathability, UV protection and suitability for leasing. The big plus: You can also choose to include any of these parameters in a combined label.
The Hohenstein Quality Labels Tested Workwear and Tested Uniforms are independent proofs of quality that slot neatly into the existing range of Hohenstein Quality Labels. These have long enjoyed a high degree of credibility with retailers and consumers and provide a great recognition factor at the point of sale.
You can find more detailed information at https://www.hohenstein.com/en/trust/.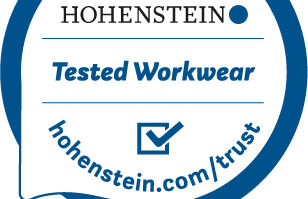 The Hohenstein Quality Label Tested Workwear is particularly suitable for workwear for workshops, the construction trade and all types of outdoor work, as well as workwear for the nursing profession, the kitchen sector and any indoor work. © Hohenstein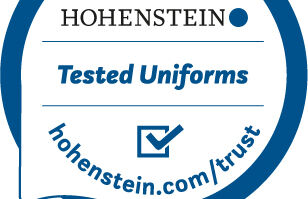 The Hohenstein Quality Label Tested Uniforms is particularly suitable for individual collections in the area of corporate fashion, such as polo shirts, shirts, blouses and business clothing. This can include suits, blazers, trousers or skirts. © Hohenstein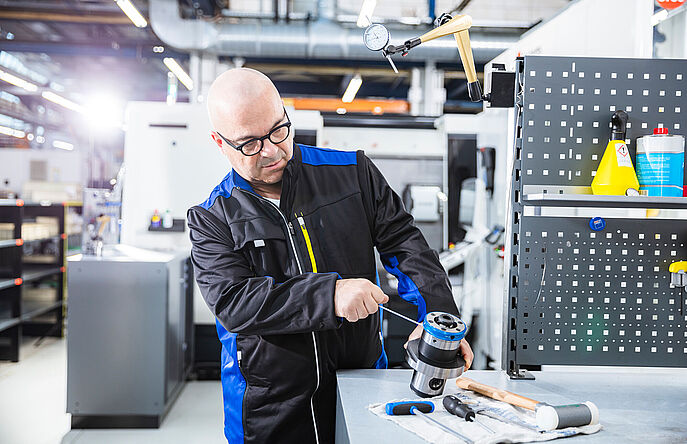 The Hohenstein Quality Labels Tested Workwear and Corporate Fashion are used to label workwear with particularly high demands on product safety and quality. In addition to the intention to protect the wearer from chemical residues in the product, comprehensive quality checks are performed on the product to guarantee long-term durability. © Hohenstein